DO YOU KNOW WHO THIS GUY IS...?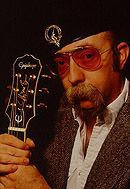 somne of you are like me and think he's part of Dr. Teeth's band from the Muppet Show: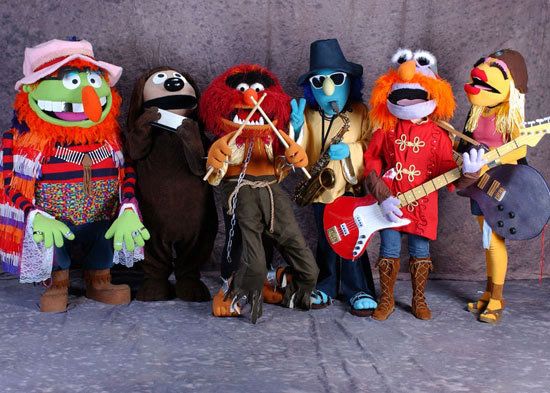 how about now?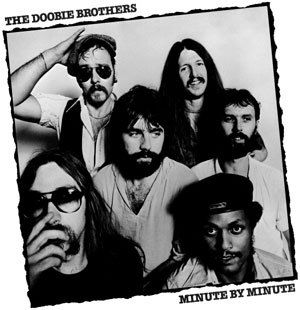 his name is Jeff Baxter also known as "Skunk" by the musician community...
here's his bio from the ALL MUSIC GUIDE:
Best-known for his work with Steely Dan and the Doobie Brothers, Jeff "Skunk" Baxter's versatility and highly developed technique as a soloist made him a hugely in-demand session guitarist from the '70s on. Perhaps because he's never recorded a solo album, Baxter isn't quite a household name, but his talent and taste have never been in question. Born December 13, 1948, in Washington, D.C., Baxter (who refuses to discuss the origins of his nickname) landed his first recording gig in 1969 with the psychedelic pop group Ultimate Spinach. In 1972, he began his association with Steely Dan, playing on their debut album, Can't Buy a Thrill; his ability to blend rock's visceral power with smooth, sophisticated jazz-pop made him an important element of the group, until Walter Becker became accomplished enough to handle the guitar leads himself. Following 1974's Pretzel Logic, Baxter moved on to the Doobie Brothers, debuting later that year on What Once Were Vices Are Now Habits and continuing on for several more albums through 1978; he also frequently doubled on steel guitar. During the mid-'70s, Baxter also began to expand his session work, eventually playing everything from rock to folk to pop to country to fusion to R&B; he also went on to work with the likes of Dolly Parton, Barbra Streisand, Rod Stewart, Bryan Adams, Ringo Starr, Carly Simon, Donna Summer, Joni Mitchell, Rick Nelson, Hoyt Axton, and Freddie Hubbard, among many others. Baxter's general interest in technology led him into production, most notably helming several albums for hard rockers Nazareth. In keeping up with technological advances, though, Baxter also developed an interest in military hardware and weapons systems, which he developed an amazing grasp of; thanks to his self-education and staunch Republican politics, he was hired in 2001 by the Bush administration as a defense analyst, also serving as a consultant to several U.S. congressmen (and continuing his music career).
this man builds bombs now: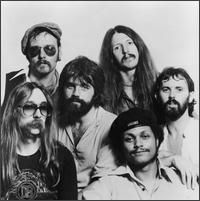 He went from being in an early band with Jimi Hendrix, to being in the psyche band Ultimate Spinach, to playing with tongue-in-cheek jazz rockers Steely Dan, to official biker band The Doobie Brothers...all quite liberal in their poilitcs...
oh and of course Dr. Teeth and the Electric Mayhem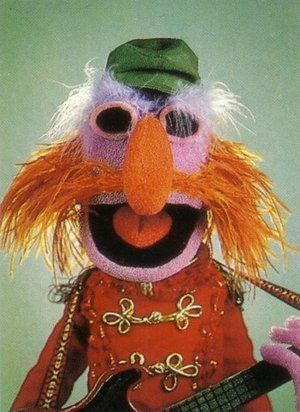 a friend of mine had a chance to talk to Donald Fagan of Steely Dan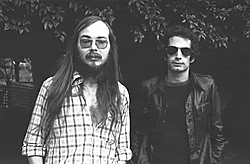 he asked Fagan about "Skunk" Baxter
Fagan replied: "That guy is a freakin' Nazi, great musician but a real ass-hole..."
Wikipedia says this:
Baxter fell into his second profession almost by accident. In the mid-1980s, Baxter's interest in music recording technology led him to wonder about hardware and software that was originally developed for military use, i.e. data-compression algorithms and large-capacity storage devices. As it happened, his next-door neighbor was a retired engineer who had worked on the Sidewinder missile program. This neighbor bought Baxter a subscription to an aviation magazine, provoking his interest in additional military-oriented publications and missile defense systems in particular. He became self-taught in this area, and at one point he wrote a five-page paper that proposed converting the ship-based anti-aircraft Aegis missile into a rudimentary missile defense system. He gave the paper to California congressman Dana Rohrabacher, and his career as a defense consultant began.
Backed by several influential Capitol Hill lawmakers, Baxter received a series of classified security clearances. In 1995, Pennsylvania congressman Curt Weldon, then the chairman of the House Military Research and Development Subcommittee, nominated Baxter to chair the Civilian Advisory Board for Ballistic Missile Defense.
Baxter's work with that panel led to consulting contracts with the Pentagon's Missile Defense Agency (MDA) and National Geospatial-Intelligence Agency. He now consults to the U.S. Department of Defense and the U.S. intelligence community, as well as for defense-oriented manufacturers including Science Applications International Corporation ("SAIC"), Northrop Grumman Corp. and General Atomics Aeronautical Systems Inc. He has been quoted as saying his unconventional approach to thinking about terrorism, tied to his interest in technology, is a major reason he became sought after by the government.
"We thought turntables were for playing records until rappers began to use them as instruments, and we thought airplanes were for carrying passengers until terrorists realized they could be used as missiles," he has said. "My big thing is to look at existing technologies and try to see other ways they can be used, which happens in music all the time and happens to be what terrorists are incredibly good at."
Baxter has also appeared in public debates and as a guest on CNN and Fox News Channel advocating missile defense. He served as a national spokesman for Americans for Missile Defense, a coalition of conservative organizations devoted to the issue.
In April 2005, he joined the NASA Exploration Systems Advisory Committee (ESAC).
Baxter was a member of an independent study group that produced the "Civil Applications Committee Blue Ribbon Study" recommending an increased domestic role for U.S. spy satellites in September 2005.[1] This study was first reported by the Wall Street Journal on August 15, 2007.[2]
hmmm....
this revelation was almost as troubling as the first time I heard Mike Yuckabee speak.
well, he's a fool to do their dirty work...(that's a lame Steely Dan reference by the way)